An evening of dialogue exploring integral ecology in the Murray-Darling basin
Monday 1 May 2017, 5.30 for a 6pm start concluding 8.30pm at The Pavilion, Australian Centre for Christianity & Culture, Charles Sturt University, 15 Blackall Street, BARTON, ACT. Download flyer . RSVP: Eventbrite site (http://bit.ly/2nittZ4)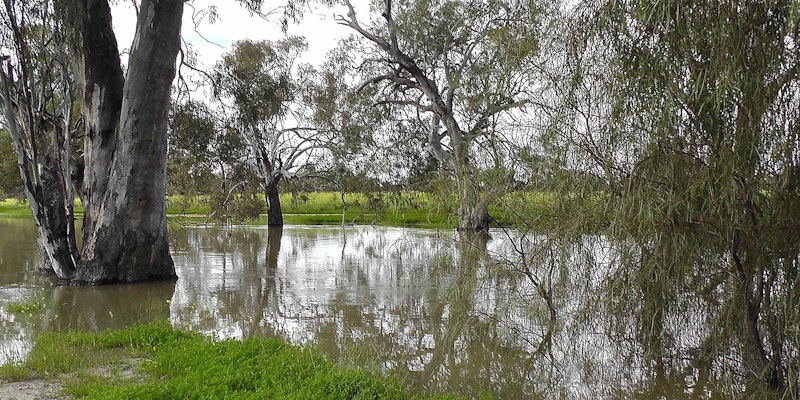 Catholic Earthcare Australia and The Uniting Church NSW/ACT Synod invite you to hear about new research on integral ecology in the Murray-Darling Basin and to join us for dialogue on how this concept might support communities into the future. 
Speakers will be:
Dr Sarah Wheeler from the University of Adelaide,
Dr John Williams and Dr Jamie Pittock from The Australian National University
Ms Jacqui Rémond, National Director of Catholic Earthcare.
The communities of the southern Murray-Darling Basin are experiencing social, economic and environmental challenges from land and water management reforms, changing terms of trade, changing population dynamics and climate change. Faith in a Basin Future, an ecumenical project, seeks to work with and through local churches and partners to develop strategies for positive, vital and resilient futures.
"The environment is part of a logic of receptivity. It is on loan to each generation, which must then hand it on to the next. An integral ecology is marked by this broader vision." (Pope Francis' Encyclical Laudato Si' – On Care of Our Common Home #159)
Integral ecology is inseparable from the common good. It is the interconnectedness of environmental, social, economic, political, cultural, spiritual and ethical issues. Integral Ecology necessitates the ability to think holistically about solutions to a crisis that is neither environmental nor human but is one bound together.
The vision of Faith in a Basin Future is of all God's people nurturing the natural, human and economic systems of the southern Murray-Darling Basin and sharing its fragile and abundant ecology in sustainable ways for future generations.

The purpose of the evening is to enable dialogue and meaningful engagement so that we may come to understand the transformative message of integral ecology in response to the ecological, economic and social crises we face in the southern Murray–Darling Basin today. The evening will

explore the thinking around integral ecology as published by Pope Francis in Laudato Si' and new research from the University of Adelaide conducted recently within the Murray–Darling Basin.